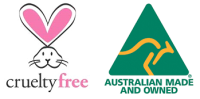 Mr. Smith is quite possibly the most pleasing range we have come in contact with, in all aspects of the word… They are certainly on point with their defining "Style – Substance – Simplicity".
"Mr. Smith ……..is dedicated to style, substance and simplicity: style above all else, substance of ingredients – simplicity by design. Our vision is to create exceptional, Australian made hair care products, meticulously crafted from a selection of Australian botanicals and essential oils. Innovative use of lime, cacao seed and wheat protein, combined with mandarin, jasmine oil and rose geranium, has led to a range of products that are engineered for performance utilising only premium ingredients. Distinguished by a refined luxury, each product has been scientifically designed and tested to deliver on this performance. Hydrating, lightweight and organically nourishing, the Mr. Smith collection provides maximum results, while retaining the hair's natural fluidity and shine. Mr. Smith believes that what we leave out is just important as what we leave in. That's why we're committed to creating products that do not contain sulphates or parabens; why we've never tested on animals and why all of our products have been PETA-Certified. Style. Substance. Mr. Smith." (www.mr-smith.com.au).
We think Mr. Smith are super… We think you will too!
Find out more about Mr. Smith here